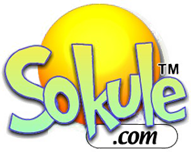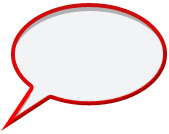 Sokule Lingo
Don't go wandering the galaxy until you can speak Sokule fluently.


Sokule Lingo

Twitter or General Meaning




Squeek

Tweet or Post

Re-Squeek (RS)

Re-Tweet (RT) - Repost

Direct Squeek (DS)

Direct Message (DM)

Auto Squeek (AS)

Auto Welcome Message

Track

Follow

Trackers

Followers

Tracking

Following

Squeekie

Sokule Newbie

Squeeker

One who Squeeks Often

Squawker

Habitual Squeeker

Sokwall

Like a blog only better

Sokule Seeker

User with over 1,000 trackers

Sokule Achiever

User with over 5,000 trackers

Sokule Master

User with over 10,000 trackers

Sokule Grand Master

User with over 15,000 trackers

Sokule Samurai

User with over 20,000 trackers

Squeek Speak

Sokule Lingo

Sokuler

Sokule Member

Sokulish

Sokule Language

Sokulee

New Sokule Member

Sokuling or Sokulating

The art /act of advertising and/or promoting and/or circulating Sokule On the internet.

Sokuleigan

Prankster or jokester

Kulevision

Someone who has the vision to add video to their Sokule postit page.

Kulester

Someone who posts really cool stuff.

KuleWall

A wall where paid members can post special offers, event updates, launch notices, or simply introduce themselves. Not to be confused with climbing the wall.

Sokulaboar

One who posts the same squeek again and again.

SockWall

Like a blog when you can post article length messages..

KuleKats

Top Referrers

Sokulalong

To track or follow others.

TooKule

Sokuler who is just way too cool.

SqueekEasy

Sokuler who drinks when they squeek or post..

Soked

Someone who has accumulated more that 100,000 Sokens.

Sokenaire

Some who has at least 1 million sokens

Sokens

Sokule Tracker Magnets.
Virtual web-money, builds YOUR contact list fast, effortlessly.


If you have any ideas on additional Sokule Lingo we can use
click here to email your suggestions to us.