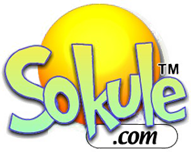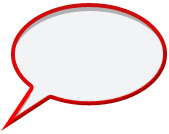 TERMS AND CONDITIONS OF USE...
TERMS AND CONDITIONS OF USE...

Thank you for visiting our website. If you want to use http://sokule.com, you must agree to conform to and be legally bound by the terms and conditions described below.


IF YOU DISAGREE WITH ANY OF THESE TERMS OR CONDITIONS, PLEASE DO NOT USE OUR WEBSITE.


FREE YAKAMORE ACCOUNT...

As a member of Sokule you will also receive a free account at Yakamore.com that you can post to. By accepting these terms you agree to allow us to setup that account for you automatically. You also agree to follow your sponsor to Yakamore.com and this too will be automatic. Your login will be the same for both sites and you are free to use and promote both sites.


MINORS...

We do not provide services or sell products to children. If you are below the age of 18, you may use our website only with the permission and active involvement of a parent or legal guardian. If you are a minor, please do not provide us or other website visitors with any personal information.


PRIVACY POLICY IS PART OF THESE TERMS AND CONDITIONS...

Our privacy policy is part of, and subject to, these terms and conditions of use. You may view our privacy policy on http://sokule.com/privacy.html


ANTI-SPAM POLICY IS PART OF THESE TERMS AND CONDITIONS...

Our anti-Spam policy is part of, and subject to, these terms and conditions of use. You may view our anti-Spam policy on http://sokule.com/antispam.html


COMPENSATION DISCLOSURE POLICY, IF ANY, IS PART OF THESE TERMS AND CONDITIONS...

If there is a Compensation Disclosure Policy on http://sokule.com/compensation.html the policy is part of, and subject to, these terms and conditions of use.


MODIFICATIONS AND TERMINATIONS...

These terms and conditions may change from time to time. If such changes are made, they will be effective immediately, and we will notify you by a notice posted on our websites home page of the changes that have been made. If you disagree with the changes that have been made, you should not use our website.

We may terminate these terms and conditions of use for any reason and at any time without notice to you.

If you are concerned about these terms and conditions of use, you should read them each time before you use our website. Any questions or concerns should be brought to our attention by sending an e-mail to sokule1[at]gmail.com, and providing us with information relating to your concern.


ADMIN EMAILS...


By signing up to http://sokule.com you agree to receive admin emails. These emails may contain updates, advice, tips, recommendations, or products, services, and resources, we believe will help you to increase your http://sokule.com profits.

These will normally be limited to one email per day, unless something lands on our desk that is strictly time sensitive, or we need to communicate something regarding a technical issue.



LICENSEE STATUS...

You understand and agree that your use of our website is limited and non-exclusive as a nontransferable revocable licensee. We may terminate your license to use our website, and access to our website, for any reason, and without giving you notice.

You shall not pretend to represent http://sokule.com, the owners, admin, or assigns, other than as an affiliate or advertiser. Misrepresentation is a violation of our terms and will results in instant termination without refund.

In the event your license and membership at http://sokule.com is terminated or revoked, you you will lose access to your account, all keywords you own, the value of those keywords, plus any commissions due. No refunds of any kind will be due to you in the event your account is terminated.
Sokule Inc, (the owner of http://sokule.com), its agents, representatives, heirs, or assigns may terminate your license and membership at http://sokule.com at their sole discretion.


CONTENT OWNERSHIP...

All content on our website is owned by us or our content suppliers. On behalf of ourselves and our content suppliers, we claim all property rights, including intellectual property rights, for this content and you are not allowed to infringe upon those rights. We will prosecute to the fullest extent of the law anyone who attempts to steal our property.

You agree not to copy content from our website without our permission. Any requests to use our content should be submitted to us by e-mail to sokule1[at]gmail.com.

If you believe that your intellectual property rights have been infringed upon by our website content, please notify us by sending an e-mail to sokule1[at]gmail.com, or by sending mail to us at the address listed below. Please describe in detail the alleged infringement, including the factual and legal basis for your claim of ownership.

All trademarks and service marks are the properties of their respective owners. Except for marks actually owned by us, we do not make any commercial claims to their use, and are not affiliated with them in any way.

Because you are not purchasing intellectual property rights from us, you cannot imply in your listings, sponsor ads, banner ads, or any other promotions, digital, electronic, or physical, both online or offline, that your website(s) have a relationship with, or you are in anyway affiliated with or endorsed by the owner(s) of such intellectual property rights unless you actually own such rights acquired elsewhere.


TRADEMARKS AND INFRINGEMENTS...
Sokule is a trademark owned by Sokule Inc. By setting up an account with us, you do not acquire any intellectual property rights to this trademarked term. Without express prior written approval from us, you cannot register, own, or use a domain name that includes the word 'Sokule'. You also cannot use the word 'Sokule' either in a pay-per-click (PPC) or cost-per-action (CPA) campaign with our express prior written permission. Violations of these provisions related to our mark 'Sokule' shall result in immediate termination of your account without prior notice.


CODE MANIPULATION OR TAMPERING...
Should any user be found to have manipulated or tampered with Sokule code, html, the server, or the scripts, in any way to gain an unfair advantage with regard to gaining free advertising, illegally increasing account balances, using bots or remote scripts to gain followers - Sokule, it's owners Sokule Inc., and assigns, reserve the right to instantly terminate the users account without refund. The user will risk losing all commissions due, plus they will be banned from using the site.



DISCLAIMERS AND LIMITATIONS OF LIABILITY...

The information on our website is provided on an ''as is,'' ''as available'' basis. You agree that your use of our website is at your sole risk. We disclaim all warranties of any kind, including but not limited to, any express warranties, statutory warranties, and any implied warranties of merchantability, fitness for a particular purpose, and non-infringement. We do not warrant that our website will always be available, access will be uninterrupted, be error-free, meet your requirements, or that any defects in our website will be corrected.

Information on our website should not necessarily be relied upon and should not to be construed to be professional advice from us. We do not guarantee the accuracy or completeness of any of the information provided, and is not responsible for any loss resulting from your reliance on such information.

If your jurisdiction does not allow limitations on warranties, this limitation may not apply to you. Your sole and exclusive remedy relating to your use of the site shall be to discontinue using the site.

Under no circumstances will we be liable or responsible for any direct, indirect, incidental, consequential (including damages from loss of business, lost profits, litigation, or the like), special, exemplary, punitive, or other damages, under any legal theory, arising out of or in any way relating to our website, your website use, or the content, even if advised of the possibility of such damages.

Our total liability for any claim arising out of or relating to our website shall not exceed one hundred ($100) dollars and that amount shall be in lieu of all other remedies which you may have against us or our affiliates. Any such claim shall be subject to confidential binding arbitration as described later in these terms and conditions of use.



OBSCENE AND OFFENSIVE CONTENT...

We are not responsible for any obscene or offensive content that you receive or view from others while using our website. However, if you do receive or view such content, please contact us by e-mail to sokule1[at]gmail.com so that we can investigate the matter. Although we are not obligated to do so, we reserve the right to monitor, investigate, and remove obscene or offensive material posted to our website. Sokule is a family oriented site and we work diligently to keep it that way. Porn, hate speech, and other offensive words may be removed from the website and withdrawn from sale at our discretion. Sokule is not responsible for the content displayed by third party search tools we utilize.



INDEMNIFICATION...

You understand and agree that you will indemnify, defend and hold us and our affiliates harmless from any liability, loss, claim and expense, including reasonable attorney's fees, arising from your use of our website or your violation of these terms and conditions.



COMPLIANCE WITH GOVERNING LAW AND DISPUTE RESOLUTION...

You agree to obey all applicable laws while using our website.

You agree that the laws of New York govern these terms and conditions of use without regard to conflicts of laws provisions.

You also agree that any dispute between you and us, excluding any intellectual property right infringement claims we pursue against you, shall be settled solely by confidential binding arbitration per the American Arbitration Association commercial arbitration rules. All claims must arbitrate on an individual basis, and cannot be consolidated in any arbitration with any claim or controversy of anyone else. All arbitration must occur in Manhattan, New York, USA. Each party shall bear one half of the arbitration fees and costs incurred, and each party is responsible for its own lawyer fees.



SEVERABILITY OF THESE TERMS AND CONDITIONS...

If any part of these terms and conditions of use are determined by a court of competent jurisdiction to be invalid or unenforceable, that part shall be limited or eliminated to the minimum extent necessary so that the remainder of these terms and conditions are fully enforceable and legally binding.


REFUND POLICY...

You'll absolutely love our products and services.

However, in the event that you change your mind about our products and services within a 3 day period, you may request a refund of any funds you have paid to Sokule subject to the following conditions.

Pro-rata refund amounts are determined by the amount paid by you to Sokule, less any commissions, less any profits deposited to your account, less any applicable merchant fees. The balance will then be refunded, your account will be closed, and you will forfeit all ability to make money with Sokule.

E-mail your refund requests to sokule1[at]gmail.com. Please include the words "Refund Request" in the subject line of your e-mail.

Send your written refund requests by mail to the address below:


HOW TO CONTACT US...

Any questions or concerns about these terms and conditions of use should be brought to our attention by e-mail to sokule1[at]gmail.com, and providing us with information relating to your concern.

You may also mail your concerns to us at the following address:

Sokule Inc.
736 Broadway
New York, New York 10003
USA

ENTIRE AGREEMENT...

These terms and conditions, including the policies incorporated herein by express reference, constitute your entire agreement with us with respect to your use of our website.

This Terms and Conditions of Use was last updated on 10-25-2010.

Copyright © 2008-2010 Law Office of Michael E. Young PLLC, and licensed for use by the owner of this website at http://sokule.com. All Rights Reserved. No portion of this document may be copied or used by anyone other than the licensee without the express written permission of the copyright owner.